Editor's note: We are counting down the top 5 posts on SourceCon this year. Here is number five.
While your enthusiastic recruiting and sourcing peers investigate Pinterest for sourcing, or believe that Facebook is the place to be, because it is large, you can do wonders by using very unique, often unannounced Google-Plus features, for sourcing. Don't wait for the membership numbers to catch up; it is definitely the place number Two (after LinkedIn) to be for a sourcer.
What makes Google-Plus very special is that its functionality is closely connected with… (surprise!) Google search.
Plus, due to frequent changes, if you stay updated on the functions and algorithms for both Google-Plus and for the Google search, you will already be ahead of most.
To limit this post to just some of the beautiful functionality on Google-Plus, let's take a look at finding people for circles. (I wrote about some cool circle' features in an earlier blog post).
Tip #1: Suggestions
Use "related suggestions" to look for people with backgrounds similar to those you have identified. The picture says it all: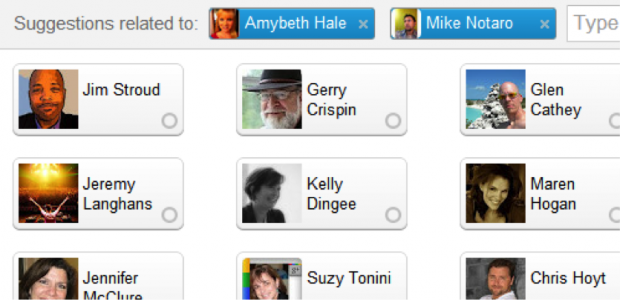 Tip #2: Search for target companies
Not in the search box but in the search for people to add to circles:

Tip #3 Search for target schools
In the same drop-down menu:

Tip #4: Search for publicly shared circles
Related to your target audience, and locate people as members of those circles.