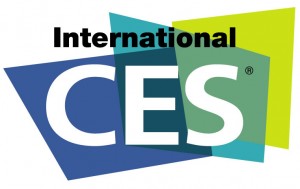 Marie Curie once said,  "Nothing in life is to be feared.  It is only to be understood."
Technology is a risk.  From learning to adapt to new wireless devices to software platforms, technology can hinder productivity in its failures and increase performance with its shortcuts.  The dualism that new media offers is enough to make any professional second-guess efficiency and weigh the pros and cons.  How many times have you heard someone's primal scream echo a few cubicles down, or a litany of expletives over a lost document?  Technology is often given a bad reputation for the sins of its forecreators.
Armed with passion and purpose to find products and innovation that would increase productivity and decrease fear for recruiters, I packed comfortable shoes, exactly eight maps with which to navigate, and set out to Vegas to attend the 2011 Consumer Electronics Expo last month.  I had meetings set up with key players in the industry, including HP, Sony, and others, but what I found out was that it was the unexpected networking that gave me the best information.
During my week in Vegas, I brushed up against the most elite in the geek industry.  I sat on the floor and blogged next to Engadget and HackADay and spoke to a journalist from ABC News while waiting in line for coffee.  I'm still finding business cards I stashed in a pocket or in my tech bag and I'm utilizing my in-person connections online via Twitter and LinkedIn.  I now realize the power in saying "YES," whether it's to new technology which might come across as complicated or unnecessary, or allowing yourself to be present in a room full of brand new people.  Fears are fears.  What separates fear from success is the motivation and dedication to overcome the trepidation behind your emotions.  Successful businesses and individuals make the same choice:  to conquer fear and not allow hesitation to rule their most important decisions.
I brought one big question with me and knew that in coming home, I'd need to research and collect the answers I was searching for in order to feel that my adventure was worth it.
Technology for industry professionals is different from consumer technology:  Would I find measurable everyday solutions to solve privacy concerns and encourage executives to innovate more than ever before?  Would I encounter products and innovations that would move our entire industry forward?  Without the glitz and glamour of advertising, would I be able to see beyond to the solutions they provide?
Vegas is not the land of business and research.  Once I was able to get over the initial shock and come home and digest a suitcase full of materials, swag, press kits, and memories, I was able to get down to the brass tacks of what remained inside the fortress of zippers and fabric.
Dissecting each question became increasingly difficult as I became overwhelmed with possibility when I let go of my fear about finding the 'perfect' solutions and started looking at the larger picture.   As I searched through materials, items, and press kits, I quickly weeded out the consumer information from industry information.  3-D televisions and cameras weren't our market.  Security, privacy, and mobile development are exactly what we're looking for.  Which products offered a "Wow!" factor with the all-important functionality, affordability, and innovation? My top three picks are below:
ActiveTrak.  Designed for large-scale deployments, ActiveTrak™ enterprise enables companies to track their mobile assets while offering exceptional customer service and innovation.

Why did I love ActiveTrak?  Not only did their team reach out to me before and after the event, (using my name), they offered me a chance to try their software.  I was instantly less stressed that my mobile devices and netbook would be taken at CES, because I was able to track electronically where they were at all times.

Why is this helpful to our industry?  Did you know laptop theft has increased 48% over the past two years?  Last year 36% of all data breaches were the result of a lost or stolen mobile device, often containing important client information and company information, which almost always includes sensitive and important data.  One important feature ActiveTrak offers is peace of mind for recruiting professionals who carry sensitive data around daily.  As far as innovations go, this is on the top of my list because with proactivity comes a greater reward.  Imagine the lost time and productivity behind researching and filing a claim with a lost device.  ActiveTrak seeks to put time and energy back into their clients' days without a high price tag.

Motorola's Xoom Tablet. Tablets, tablets, tablets.  This year's CES was the year of handheld devices, most which sought to replicate the success and functionality of Apple's, Ipad.  The Xoom is the first Android 3.0 tablet (that is running Honeycomb) and is the newest and most talked about Google OS for tablets on the market.  Xoom supports Flash, (which Apple loathes) and offers better functionality and multi-tasking than its Apple counterpart.  The tablet offers multiple cameras (forward-facing as well as one on the back) and 4G data connections, the fastest connection available on the market today.  Whether for presentations, mobile computing, or professionals on the go, this is by far the best tablet offered.

Why a tablet?  Tablets offer simplicity and functionality like no other.  You can literally HAND a client an electronic version of your candidate's resume and let them manipulate and hold it themselves. With Xoom, you can videoconference and podcast with the best of them!

Skype Videoconferencing. Lets say you have a client in California who wants to talk to you and your team in Illinois.  Your options are a conference call, or a video conference call where you can present your candidate without either of you pocketing the expense of flying the candidate in.  My favorite part: high definition video means clearer pictures and a more professional look.  For about $10/month your business can have the functionality to use this tool.  All you need is a computer and an HD quality webcam.  Imagine having the availability to present a client right before you jumped on a plane: Skype Videoconferencing even works with your smartphone.  You can talk through a resume together, or get a face-to-face meeting from thousand miles away.
Marie Curie's infamous quote has seeped its way into my everyday decisions.  Risks are measurable, but the ultimate outcomes may be greater than you could ever imagine.  Take time to research the new and different and be open to the possibility that you may be geekier than you realize. The best surprises happen when you find you've conquered something you never knew you could.  Here's to CES, 2012.