SourceCon is a conference stocked full of energy, innovation, and an amazing group of friends. Don't miss it! A major "win" is the people you meet and talk with and spark new friendships with people like Erin Mathew. We've talked about getting "sourced," writing articles, and Reddit often. However, I think there's an essential lesson on our unexpected and parallel journeys out of healthcare. Our stories are similar but lessons worth listening to retain an organization's innovators.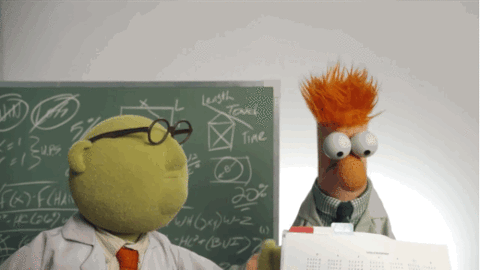 Erin Mathew on SourceCon, and Getting Sourced!
I had been working as a recruiter in the healthcare field, and my job had gone from being 75% sourcing and 25% recruiting, to about 95% recruiting and almost zero time for sourcing. Sourcing was the part I loved most about that job, and it was very swiftly gone from my day. Throughout a couple of years, I had presented several conferences I wanted to attend to our leadership related to social media, recruiting and sourcing (SourceCon being one of them). Each time I was either told no or that they would look into it only to never hear back.
During our quarterly meetings, a select few recruiters would be featured for their standout accomplishments or number of hires, etc. There were no actual rewards associated with this recognition, and I had been recognized a few times before. Then there was one meeting where three of my co-workers were recognized, and that happened to be the month they decided to add an actual prize from being awarded this honor. It was none other than tickets to SourceCon. For me, that was a swift punch to the gut. My colleagues looked at each other saying "What is SourceCon?" "Do I have to go?" It was like being the biggest Star Wars super fan and watching some friends win tickets to a George Lucas meet and greet when they had never seen the movies.
This event was the catalyst to a huge turning point in my career. Sure, I was upset, even angry, but I wasn't going to do what a lot of frustrated employees do which is actively disengage. It was a clear signal to me that If I wanted something bad enough, I was going to have to make it happen for myself. I was going to channel my frustration into something productive. I took to the SourceCon Facebook group, and I said I was ready to throw down my own money to attend and wanted to know if it was worth it. Not only did I get a resounding "yes" the entire community rallied around to tell me how to go about it in the best way.
I was put in touch with Shannon Pritchett to discuss blogging to get a free pass for the convention. The next day at work I came to my boss armed with a plan to go to SourceCon. I told him I was going to earn my ticket through blogging throughout the next month; I would pay for my travel and take PTO if I had to. The bottom line was that I was going. He was shocked that anyone would work so hard for an opportunity for development that many others could care less about. He convinced leadership to agree to pay for my travel if I held up my end of the bargain and submitted enough blogs to earn my ticket, and I would also not have to take PTO.
What happened once my blogs started getting published was something I never anticipated. I was suddenly getting connections and messages on Linkedin left and right. I didn't think that anyone would read my blogs, let alone care what I had to say. I spent the whole summer turning down multiple job opportunities. I felt the need to hold on and stick it out with my employer because they had agreed to send me SourceCon and there was also the promise that they were going to open a sourcing manager position and then I would no longer have to do full-cycle recruiting.
Three weeks out from SourceCon Atlanta I was starting to get worn down. I was going on month five of being told the sourcing manager position would be posted "any day now." When my new employer reached out after reading my blogs, I finally decided there wasn't any harm in hearing them out. Ultimately I was offered a sourcer role where I was free to explore and use all the new tools, have a voice when deciding what sourcing products the department would purchase and I would no longer have to hide out in conference rooms to log on for SourceCon webinars. They even said there would be no issue covering the cost of SourceCon so I could go with their company instead. The choice was clear that I had to take the opportunity with a company that was fighting for me, rather than staying with an employer that was fighting me on my sourcing initiatives. I started my new job five days before SourceCon Atlanta.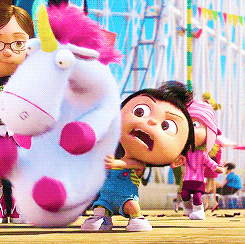 Greg Hawkes on "Getting Sourced, Bro!"
This was before the YouTube channel, before the Healthcare Sourcing Toolbox, and well before I was recognized walking around SourceCon. Since then, I've plugged in deep to scraping and DIY Sourcing Tools. It's evolved into a full scraping stack of Dataminer, ZapInfo, Webscraper.io and several others. I've never stopped writing, in fact at first the hospital loved the fact I wrote articles and got "free tickets" to SourceCon.
ROI Haterade
However, during that time, I was getting asked about what's the return on investment of me going, even though I was speaking. Yes, I was a speaker a conference and was being asked for an ROI.
The thing they used to love became an issue. Suddenly they didn't want me writing as much, they didn't want me going to conferences, and we had conversations about using PTO and what "the ask" or "total spend" was.
ROI? That was a last straw kind of #FacePalm moment.
Stop Stalking Me, Sis!
So, about this time (great timing because I wasn't looking) Cyndy Davis pinged me via Facebook about a sourcing role at HMH. The company name rang a bell (fan of LOR and Curious George), and three days later, they offered me the job after three phone interviews.
HMH FTW
This is what Houghton Mifflin Harcourt did right, and why I took the job. First off, they knew of my tool focus, my websites and my articles on SourceCon. Not only that, they read one of my articles, in fact, my former teammate (traitor) told me "I don't have to ask you what resources you use outside Google because I've read your articles." The fact Cyndy worked at HMH had huge merit as well. Little did I know she'd soon be a Grandmaster.
Another thing is they treated me like a transformational person, and innovator, a change agent, not just some dude to fill a role. This was the opposite of how I felt at the hospital, it was process driven, but in a mindless, vague and more reactive way.
The other thing is we talked about strengths and focal points. A tough req is not a weakness, and at no point did I feel like I was getting grilled. Fear, chaos, and disorganization are terrible motivators. The HMH Leaders knew what sourcing was, the steps, stages, challenges and struggles. We talked about tools, but we also talked about strategy, direction, and future goals and initiatives. These folks knew how to lead a project. HMH had a plan, and over the last year, I've seen it become a reality. It's also important that leadership listens to fact, logic, and can reason effectively. An ROI for a speaker at any conference is to represent your company onstage, in the audience, at Roundtable etc. Being blind to that fact can stun your innovators.
Like seriously, I love my job at HMH. I get to talk to engineers about automation and tech stacks and hear them go all nerd on me. I spoke to a PhD BioChemist yesterday, who made the transition to coding and has a 4.0 in her CompSci classes. We have her interviewing with the hiring managers this week, and I'm totally "stoked" for her.
Sure we got tools, but we also got each other to learn from. Thanks for the excellent Reddit lessons Erin!
However, here are some tools to help, if you are into that sort of thing:
http://bit.ly/hrsourcingtoolbox
http://bit.ly/GregHawkes-SourcingIRL
http://bit.ly/HealthcareSourcingTools
http://bit.ly/SourcingIRLinATL
Write, blog, vlog, do webinars, even if it is with your team. SourceCon puts the open source in sourcing, so be open to it. Influence and inspiration is derived by sharing stories, struggles, and information. That's open source, and that's REAL influence and inspiration!